Preparation for a freshly made smoothie:
Time: 10 minutes
Serves: 1 serving
Ingredients:
1 Rhodes Squish Banana Apple flavour
1 medium Gala Apple, peeled and chopped
1/2 large Banana (fresh or frozen), peeled
and chopped
1/2 cup Orange Juice or Milk
2 Ice Cubes, optional
Directions:
Cut apple into large pieces. If you like, peel the apple before using. Peel banana and cut into large pieces.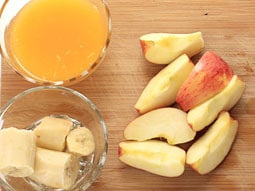 2. Pour orange juice into a blender jar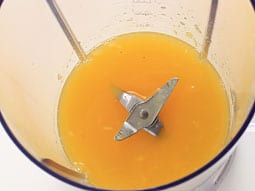 3. Add apple, banana and ice cubes.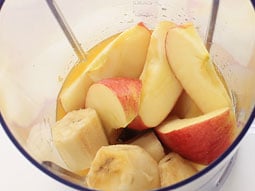 4. Blend until smooth puree, add Rhodes Squish for extra fruity flavour. Pour prepared banana apple smoothie into a chilled serving glass and serve.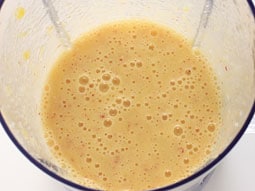 Tips and Variations:
If you don't like pieces of apple skin in the smoothie, peel the apple before using.
Use frozen banana instead of fresh one to make thick smoothie.
Taste: A unique combination of sweet, mild sour and creamy taste
Serving Ideas: Serve it as a dessert or with snacks in the afternoon.
Source: goo.gl/HYHtr1