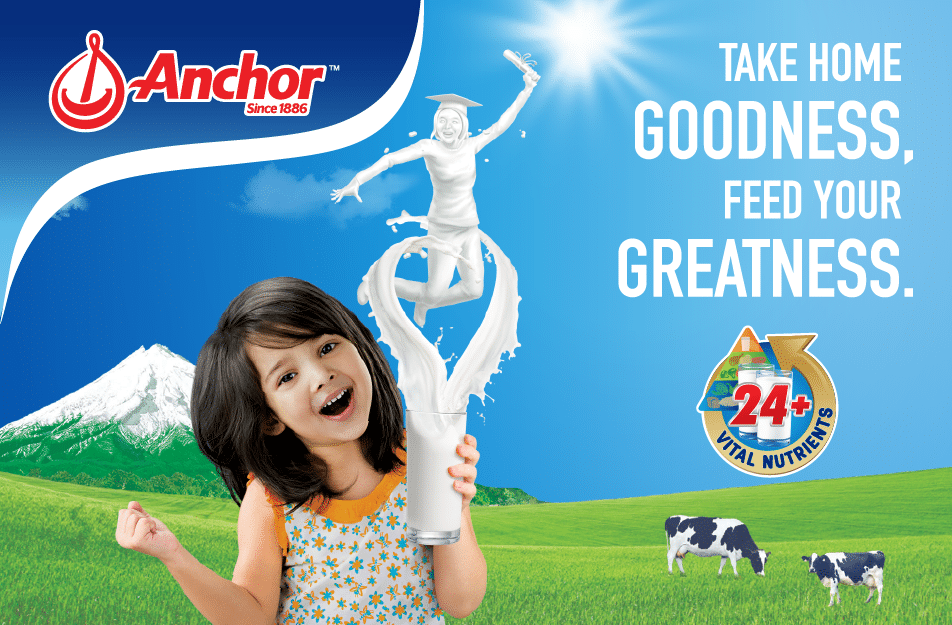 Anchor, from Grass to Glass
Discover the 6 promises of Anchor milk. Answer correctly our questions and you may be one of the three lucky winners who will get 1 kg of Anchor milk per month during 3 months.
Quiz for Anchor's little Champions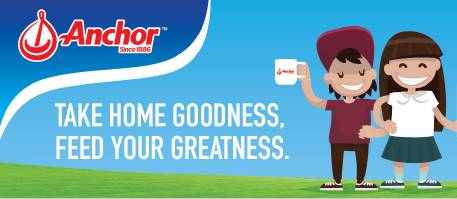 As from 26th October, play with l'Express Junior and Anchor during 14 weeks to win lots of Anchor's collectibles. Cumulate the good answers and try your luck to be amongst our 3 lucky winners who will win each 1 kg of Anchor milk per month for 3 months.
Le Club des petits champions Anchor…
ça y est…

C'est si simple pour être un des nôtres ! Il vous suffira d'enregistrer votre enfant et vous aurez toutes les nouveautés, conseils et astuces pour répondre efficacement au besoin quotidien de votre enfant. De plus, à chaque anniversaire, votre enfant recevra des surprises afin de lui donner le meilleur départ. Alors restez connectés pour faire partie de notre club 😉

Anchor, the trusted iconic brand of New Zealand, is appreciated for its quality by Mauritians for generations. Anchor is one of the largest exporters of dairy products in the world. Anchor offers Mauritian families a wide range of high quality dairy products: Anchor Full Cream Milk Powder; Anchor Shape-Up Skimmed Milk Powder; Anchor PediaPro Growing up Milk Powder; Anchor UHT Milk (available in full cream, semi-skimmed and skimmed) and Anchor butter (salted and unsalted).
Discover the quality products of Fonterra's flagship brand, Anchor: