Talley's – Bringing you the best of New Zealand
Talley's is one of New Zealand's largest food production and supply groups.
Our products are all grown, harvested, and processed in New Zealand.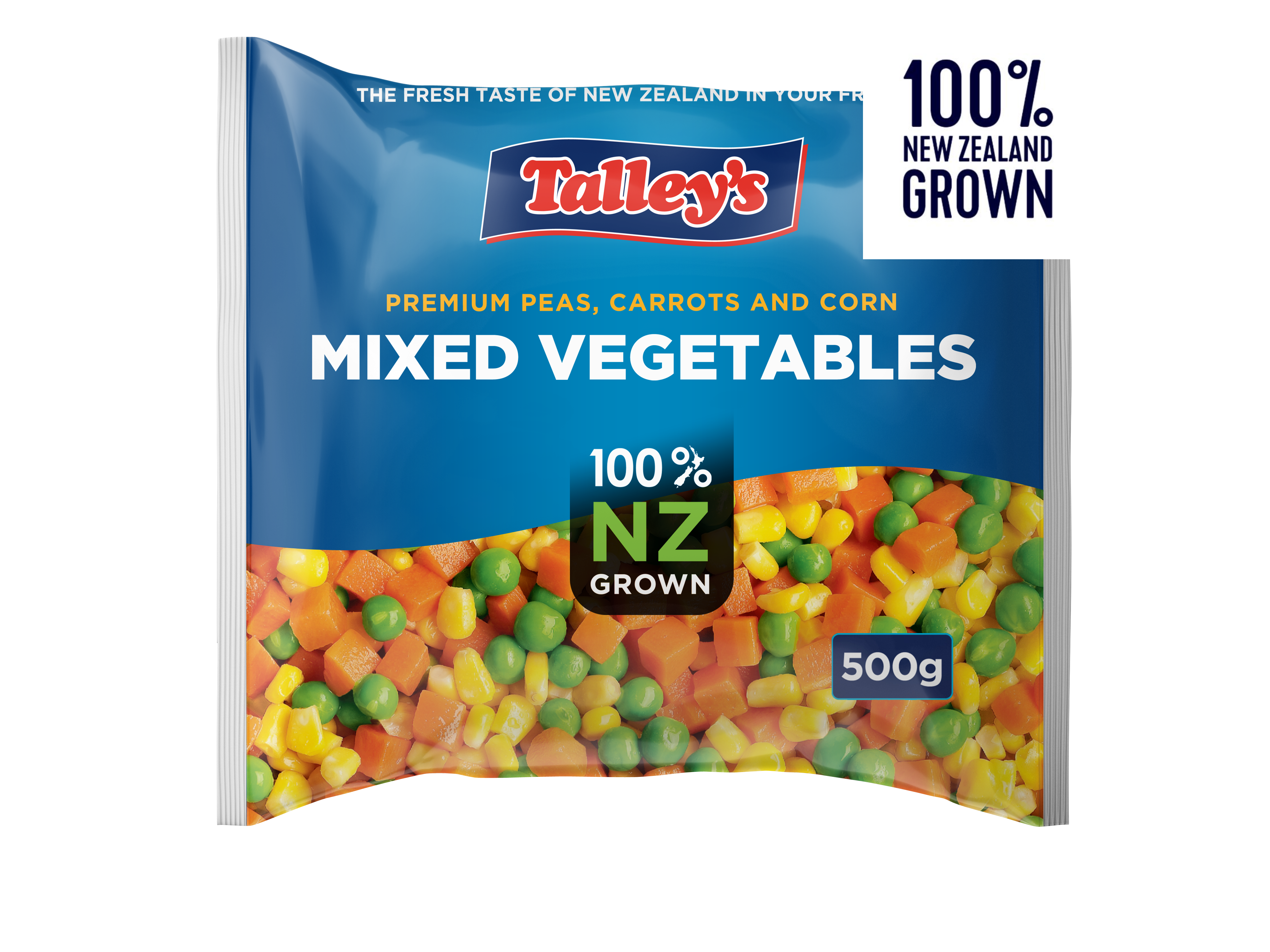 Talley's range of products:
Frozen Vegetables
Used in some of our Mauritian's favourite dishes, Talley's frozen vegetables are already cut up, cleaned and ready to go, the
perfect time saver. Talley's frozen vegetables 100% New Zealand grown contains no added preservatives, salt, or colouring.
Range of frozen vegetables:
Mixed Vegetables 500g
Corn Kernels 500g
Garden Peas 500g
Chopped leaf spinach 500g
Baby bean whole 500g
Sliced beans 500g
Talley's range of products include also the famous Greenshell Mussels. Talley's Greenshell Mussels are Processed under New
Zealand Government and international regulations insuring a very high-quality product.
Range of Seafood
Mussel Half Shell (Large) 1kg